The secret life of open source developers
Disclaimer
Our bosses have no idea what we are about to say, these are our personal views
Open Source has an image problem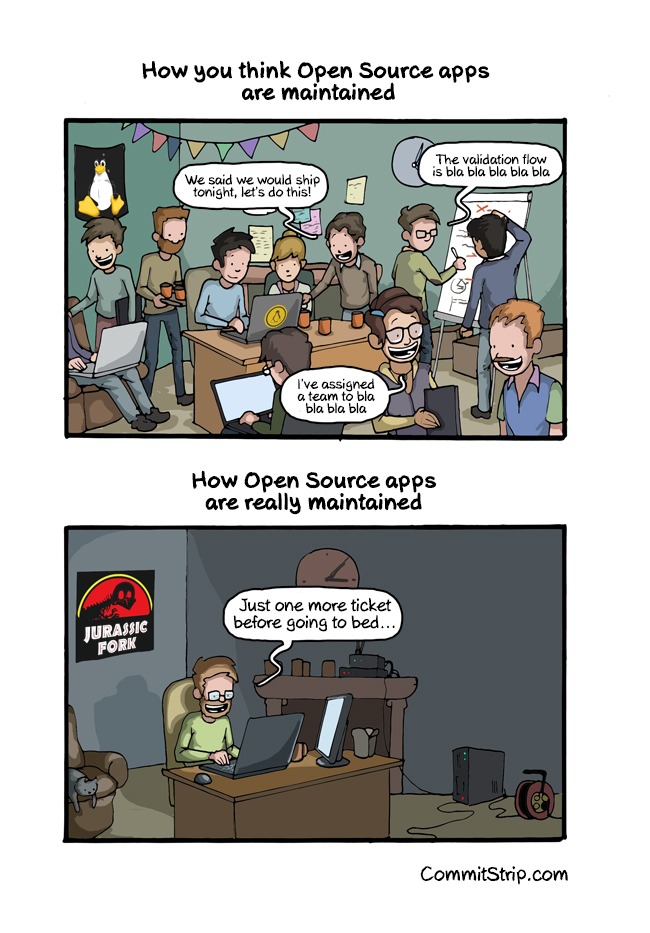 Commits by Contributor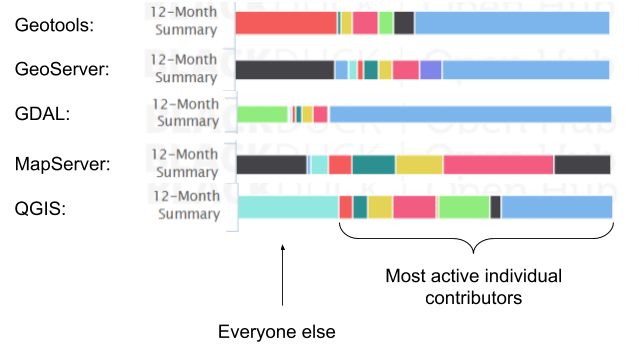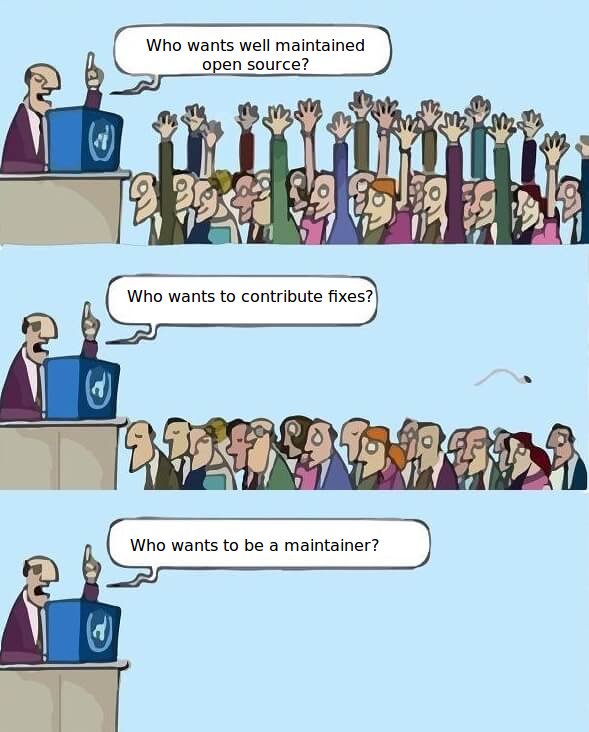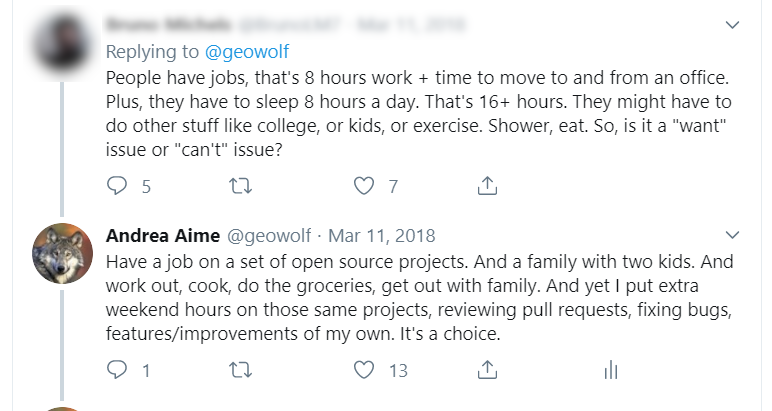 Andrea's timetable (pre-pandemic)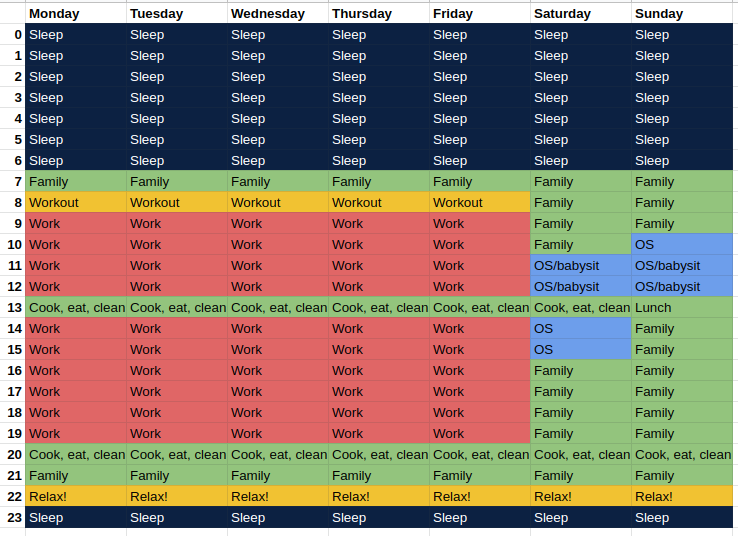 3 hours dedicated for Open Source, 4 hours with split attention while looking after kids too.
Andrea's timetable (pandemic!)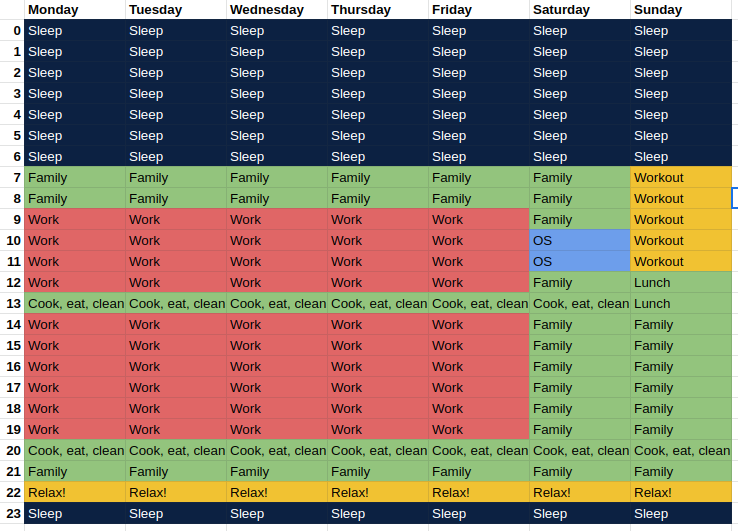 2 hours, period.
Ian's timetable (pandemic!)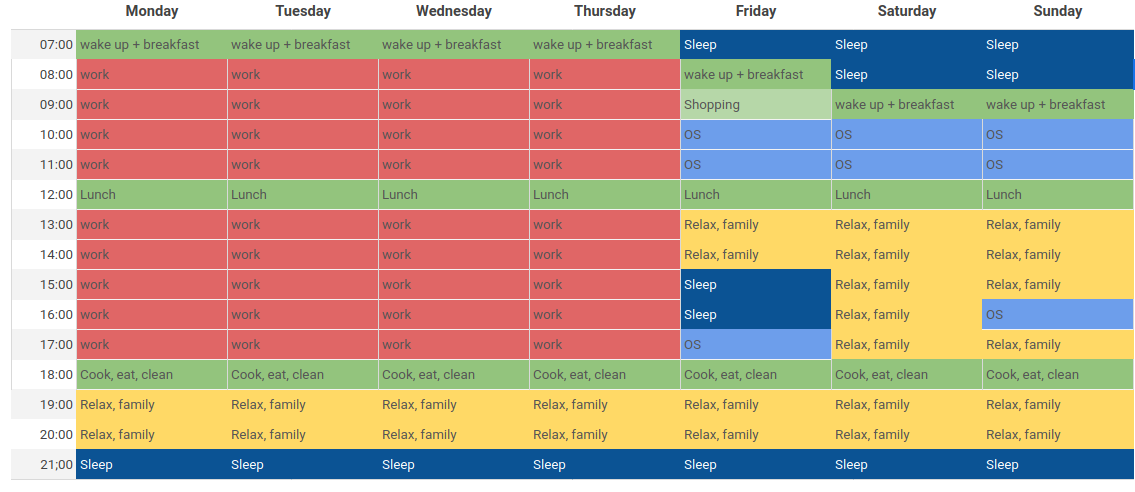 2-8 hours, depending on motivation and sleep needs.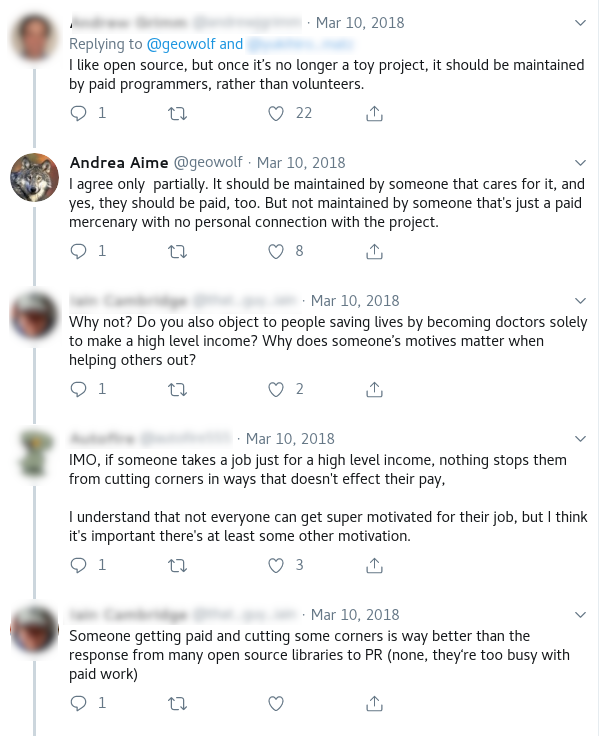 "I like open source, but once it's no longer a toy project, it should be maintained by paid programmers, rather than volunteers."
Also, "why should I pay for your free software!" - the majority of users.
Developers have to eat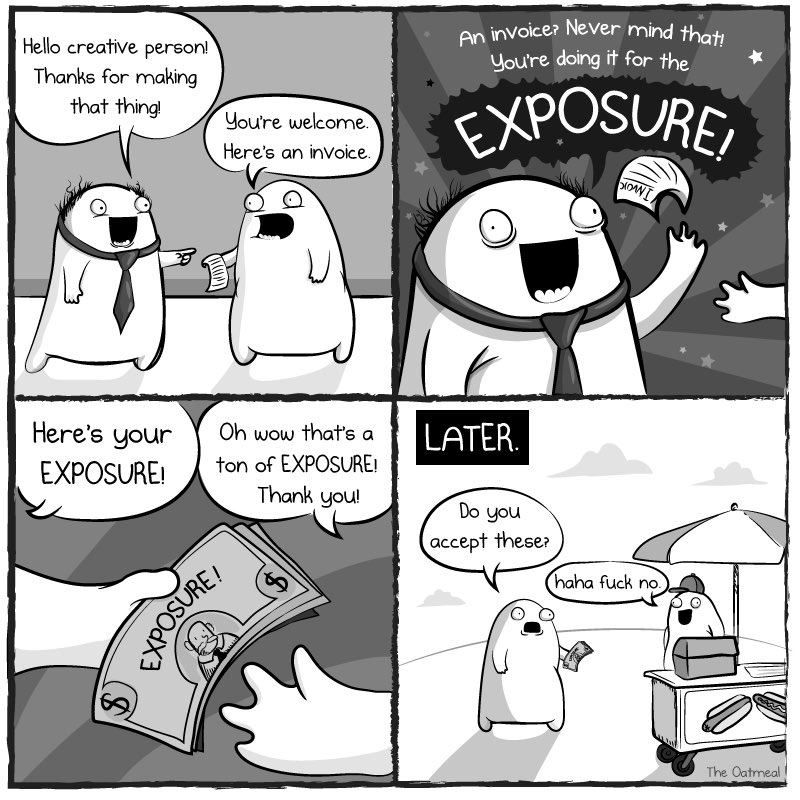 Maintainer Burnout
answer questions on mailing list
answer questions on stackexchange
review pull requests
answer "questions" on bug list
answer "questions" on twitter
write code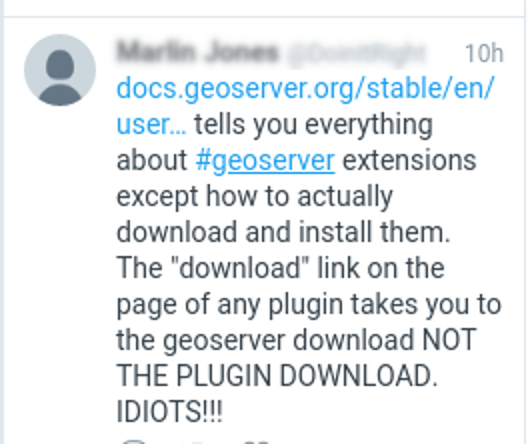 Better to remain silent and be thought a fool than to speak and to remove all doubt. — ABRAHAM LINCOLN
NOTE: You must match your GeoServer plugin to a version, hence the download page.
"Why don't they test XXX before they release it?"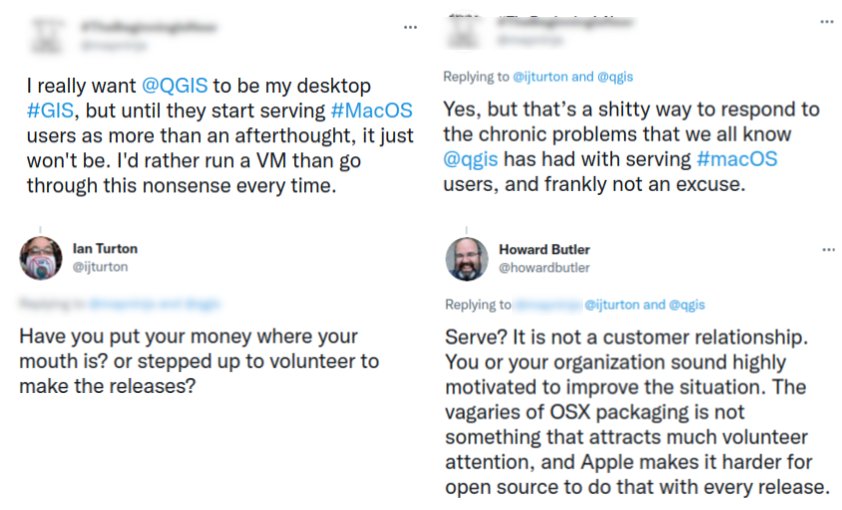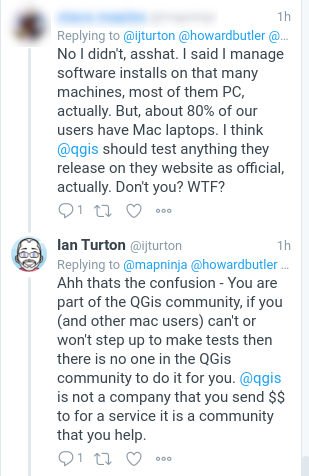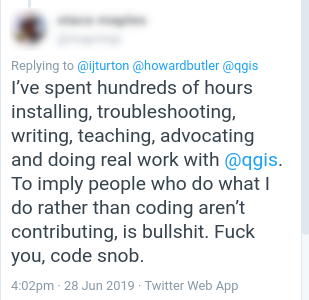 Open Source Software is a Do-ocracy
If you want something tested (or fixed) then you need to do it.
If you have hardware or an OS that I don't then you need to test it.
If you would like me to do it for you (or explain to you how to do it), then be polite.
GPL is Clear
THERE IS NO WARRANTY FOR THE PROGRAM, ... PROVIDE THE PROGRAM "AS IS" WITHOUT WARRANTY OF ANY KIND, ... THE ENTIRE RISK AS TO THE QUALITY AND PERFORMANCE OF THE PROGRAM IS WITH YOU. SHOULD THE PROGRAM PROVE DEFECTIVE, YOU ASSUME THE COST OF ALL NECESSARY SERVICING, REPAIR OR CORRECTION.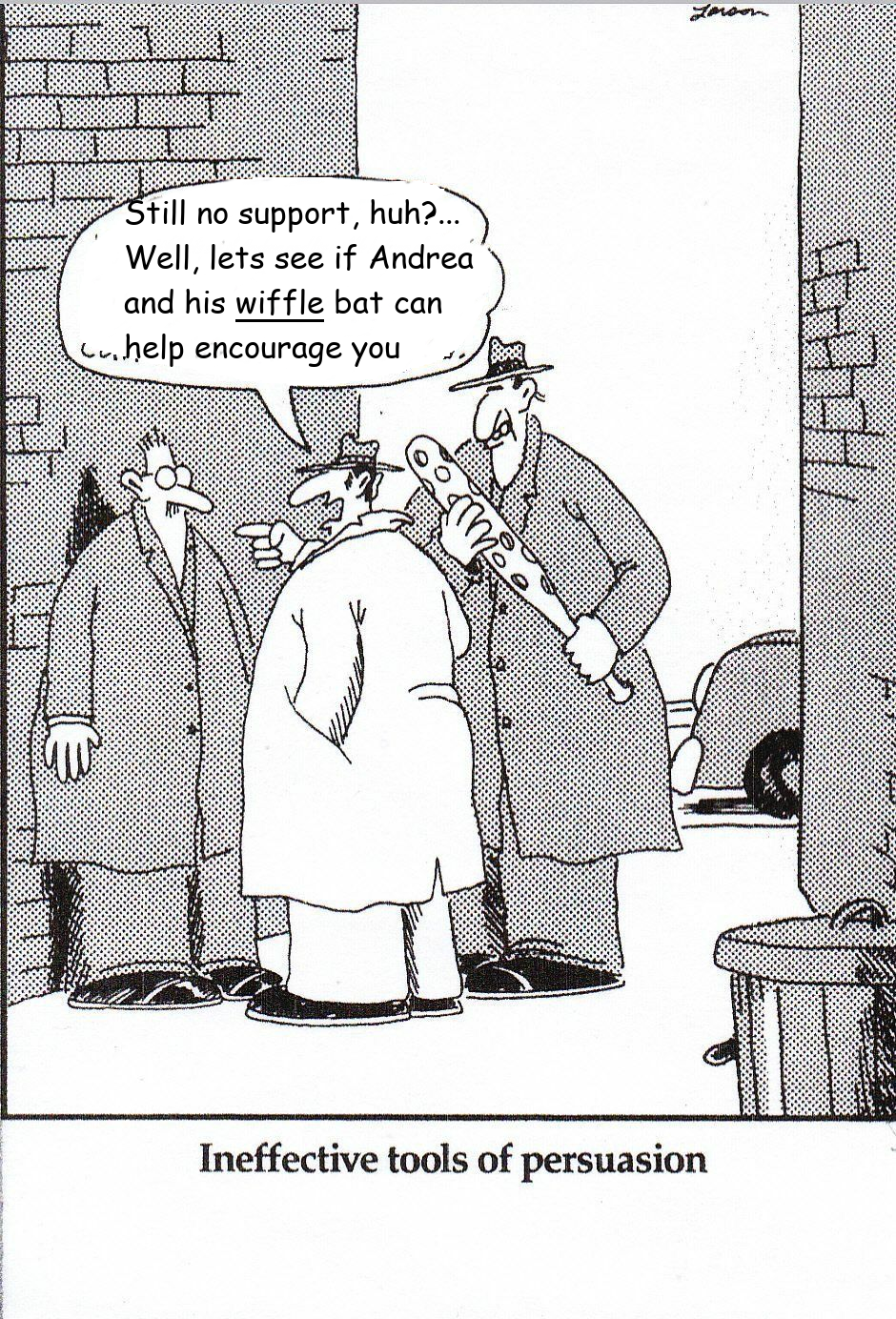 Conclusions
We probably haven't changed anyone's mind today, but hopefully we have made you think a little more about the developers that make and support your software.
We really think of you as part of our community rather than customers, you need to think the same. When we say did you test that? or would you like to help fix it? we are being helpful!